High Speed Drill Machine at Best Price in India
Modularity… Performance… Precision is what our high speed drill machine known for, available at most competitive rates worldwide.
We are known as an ingenious manufacturer, supplier, and exporter of the qualitative range of high-speed drill machines, as we are excellent in addressing the problems facing clients during the operation high speed drilling machine, reaming, or tapping. The consideration of client-side needs and detailed study before configuration is what has made us capable of configuring a high-speed drill machine that delivers high speed drilling accurately together with efficiency.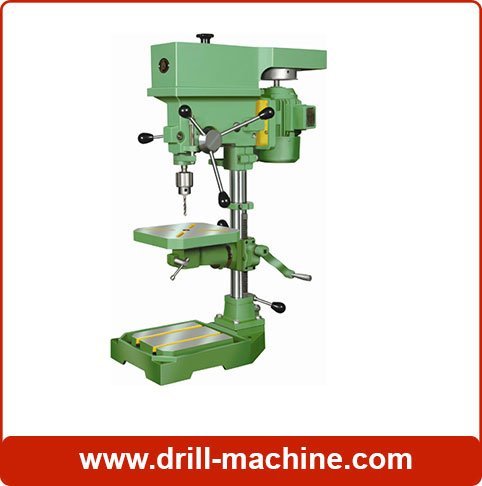 Our cautiousness concerning quality material, precision and testing is equally responsible for the range of the high speed drill machine featured with high speed output, consistent output, consistent accuracy and continuous operation. This high speed drill machine is available in the widest range of the diameter, among 6mm high speed drill machine has gained highest popularity in the miscellaneous industries.
6mm High Speed Drill Machine
This 6mm high speed drill machine is employed for carrying out 6mm diameter drilling, reaming, and tapping at the utmost speed and accuracy. Other than that, achieving such a high-speed operation at a cost-efficient rate is what makes us a leader in the market and legendary as a nonpareil quality based 6mm high-speed drill machine manufacturer, supplier, and exporter. The exceptional caution towards its configuration to make it absolutely fault free is a reason for its absolute interruption-free performance span the life.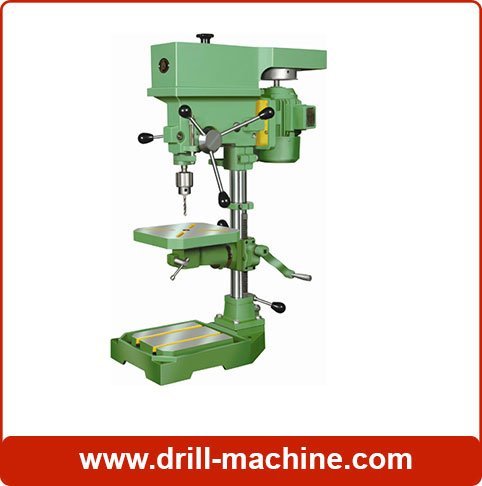 We believe any problem in the drill machine can be resolved by adopting the latest technology and executing quality control processes and this is what we have done while we have manufactured a 6mm high-speed drill machine. Our significant investment in skilled engineers and cutting-edge technology results in a highly engineered 6mm high-speed drill machine. The machine is severely tested too, with the help of a professional team of quality checkers against quality, high speed, impeccability, and reliability. Apart from the considerable watch on the quality operation, quality material is equally essential to deliver the highest quality in the 6mm high-speed drill machine, a machine that has gear, head, and spindle made of hardened alloy steel, whereas other parts are made of the excellent quality stainless steel material. 
Further, the obvious proof of our adherence to precision is apparent from the perfectly balanced pulley and gears integrated with the offered 6mm high-speed drill machine.
Our belief in walking with pace together with the rigorous demand of the customers for its remarkable quality, we as a manufacturer, supplier, and exporter provide this 6mm high-speed drill machine in an extensive range. The range is assured of strong compliance with the ISO 9001:2000 standards and for absolute noise and vibration-free operation, even at the highest speed. The accuracy with the imperative speed is what has made our 6mm high-speed drill machine a top choice in the industries to accomplish drilling, reaming, and tapping operations in a timely manner, is also available in bespoke specifications at the cutting rates that must be going to delight each.
TECHNICAL  SPECIFICATIONS

Drilling Capacity in Steel
6 mm
No.Of Spindle Speed
5000 to 6000
Spindle Nose Taper
jacob 2 (1) taper
Spindle Center to Column
153 MM
Spindle Travel
65 MM
Maximum Distance Between Chuck To Table
135 MM
Maximum Distance Between Chuck To Base
360 MM
Working Surface of Base
208 x 192 MM
Working Surface of Table
210 x 207 MM
Column Diameter
47 MM
Base To Machine
320 x 235 MM
Overall Dimensions
840 x 320 x 560 MM
Motor Speed
2800 R.P.M.
Motor 3 Phase,induction, A.C.
0.37 KW. / 0.5 HP.
Weight of Machine (Approx.)
42 KG
Here We Provide Exclusive Accessories & Equipment For Drill Machine
Standard Accessories: Pulley for Motor (Aluminum).
Extra Accessories & Equipments: 0.50 HP 2880 RPM Electric Motor, Drill Chuck, Drill Vice, V-Belt, Switch.
Our qualitative gamut of the drill machine is proficient for boring, drilling, reaming and tapping in Concretes, Rocks, Heavy duty machines, Wood, Glass, Plastic and Metal sheets and finds its application in machine tools, woodworking, Automotives, tool rooms, pharmaceutical plants, pipe fittings, agricultural factory, power sector, chemical and petroleum industry, cement factories, etc… Get a FREE quotation and FREE advice today…!!