Best Drill machine manufacturer, 25mm capacity pillar drilling machine supplier in India.
Modularity… Performance… Precision is what our 25mm heavy duty drill machine known for, available at most competitive rates worldwide.
We are being a top choice manufacturer, supplier and exporter of the customers globally for the reason of our commitment to quality and excellence. The excellent quality of the 25mm heavy duty drill machine is what has made us gain a pleasant position among the industries that exhibits sturdy construction, impeccable performance, accurate output, efficiency and low cost solution, is ideal to achieve boring, reaming and tapping of 25mm diameter.
The pinpoint accuracy in the configuration of the 25mm heavy-duty drill machine teamed with the cutting-edge technology has enabled us to come up with the contemporary range of the drill machine. We as a team lay significant emphasis on the quality of the 25mm heavy-duty drill machine and we convey this by executing a strict quality control process in the manufacturing of the same. Additionally, we provide equal attention to the testing against several quality measures to ensure its compliance with quality standards too.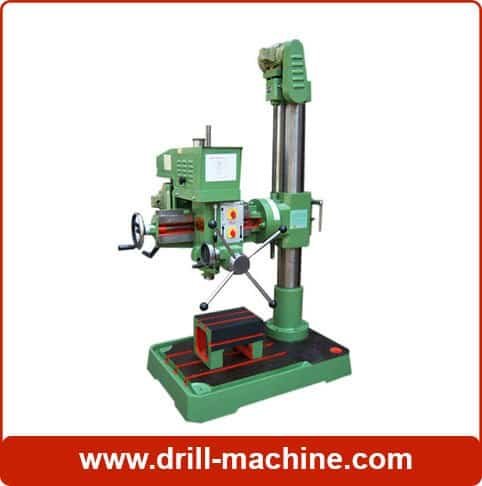 The offered 25mm heavy-duty drill machine is known for its rugged construction, thanks to the well-versed team who provide considerable care in the procurement of proven quality material and accuracy during construction. We as a manufacturer, supplier, and exporter have employed hardened alloy steel to impart the highest toughness to the gear, head, and spindle which are the reasonable parts for carrying out specific operations, while others are made from faultless quality stainless steel material to ensure the ruggedness of the whole 25mm heavy duty drill machine.
This 25mm heavy-duty drill machine is one of the most sought-after drill machines in the industries for its superior output at lower cost and hence we have made this available in an exhaustive range to fit your application needs. The machine is applauded extremely for its noiseless and vibration-less operation all through boring, drilling, and tapping in India as well as overseas countries, which also can be availed in the bespoke specifications at the most ideal rate in the industries.
TECHNICAL SPECIFICATIONS

Capacity in steel
25.4 mm (32 mm in C.L)
No. of Spindle Speed
8 (105 RPM to 1100 RPM)
Spindle nose Taper
Morse Taper No.3
Spindle centre to column
244 mm
Spindle Trave
150 mm
Size of Table
425 mm Diameter
Maximum distance between spindle to Table
673 mm
Maximum distance spindle to Base
1060 mm
Working Surface of Base
425 mm x 330 mm
Column Diameter
115 mm
Base Of Machine
660 mm x 420 mm
Overall Dimensions of Machine
1778 x 860 x 495 mm
Motor Speed
0.93 KW , 0.55 KW
Motor 3 Phase, induction, A.C.
1400 RPM / 700 RPM
Weight of machine(Approx.)
330 kg.
Glance On The Best Features Of 25mm Heavy Duty Drill Machine
Here We Provide Exclusive Accessories & Equipment For Drill Machine
Standard Accessories: Motor, Pulley & Switch.
Extra Accessories: 1.Drill Chuck, 2.Arbour MT-3, 3.V-Belt, 4.Drill Vice, 5.Compound Sliding Table
Our qualitative gamut of the drill machine is proficient for boring, drilling, reaming and tapping in Concretes, Rocks, Heavy duty machines, Wood, Glass, Plastic and Metal sheets and finds its application in machine tools, woodworking, Automotives, tool rooms, pharmaceutical plants, pipe fittings, agricultural factory, power sector, chemical and petroleum industry, cement factories, etc… Get a FREE quotation and FREE advice today…!!